MPC is a G3 CIDB Approved contractor : Preconstruction Soil Treatment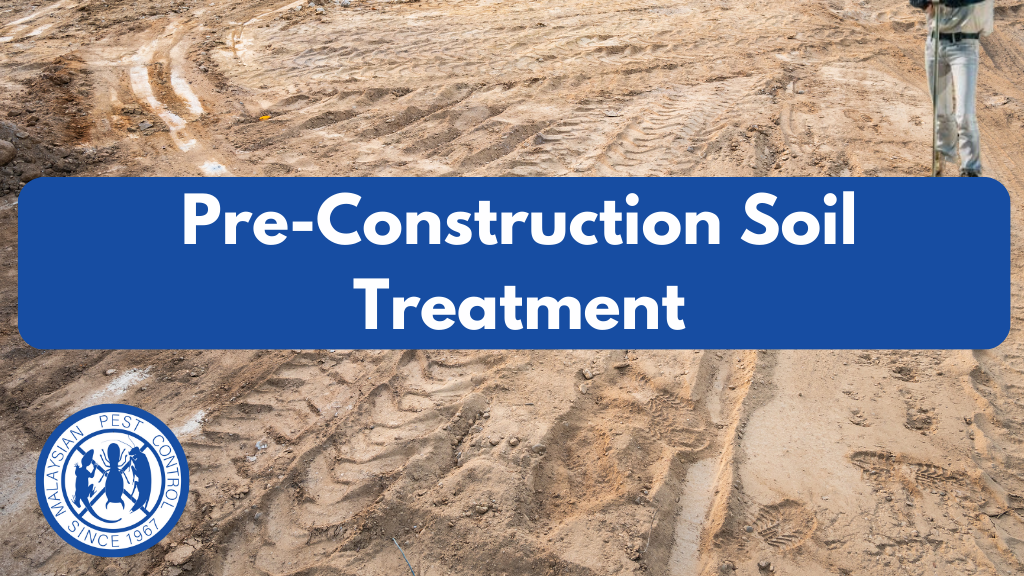 Malaysian Pest Control Sdn Bhd (MPC) – Your Grade G3 CIDB Approved Contractor
At MPC, approved by the Construction Industry Development Board (CIDB) as a Grade G3 contractor, we are competent in providing comprehensive pest control treatments for construction sites.
Our approach is streamlined into a 4-Stage methodology, ensuring thorough coverage from the foundation to the periphery of your project:
Foundation Treatment: Focusing on pile caps and base foundations.
Sub-Structure Treatment: Covering ground beams and trench zones.
Floor Slab Area Treatment: Addressing the areas beneath the floor slab.
Perimeter Treatment: Extending to apron/terraces and a 1.2-meter boundary from the perimeter drain.
We utilize a diverse array of insecticides, including popular choices like Imidacloprid and Chlorpyrifos, tailored to meet the specific requirements of each project as determined by the project's architect.
Understanding the critical nature of timelines in the construction sector, MPC is committed to delivering prompt and high-quality service, aligning with our motto: "Prompt Service, Best Attention Always."
Our dedication to your project doesn't end with the completion of our work. We provide a warranty certificate and ensure excellent follow-up after Certificate of Practical Completion (CPC) to guarantee customer satisfaction.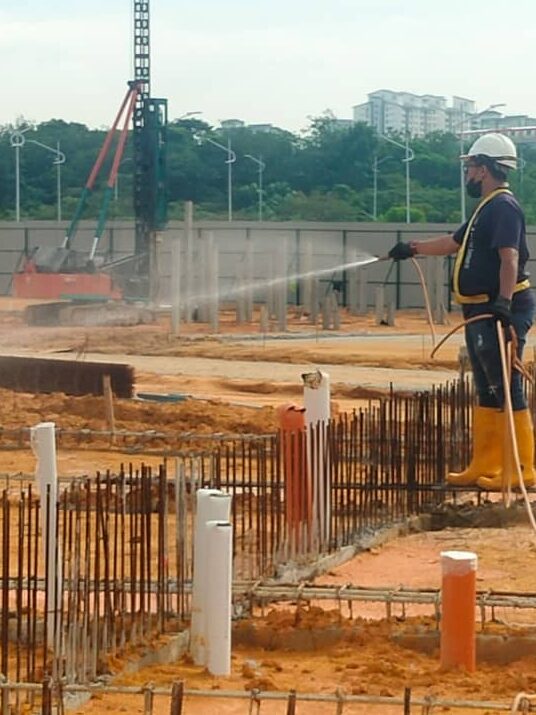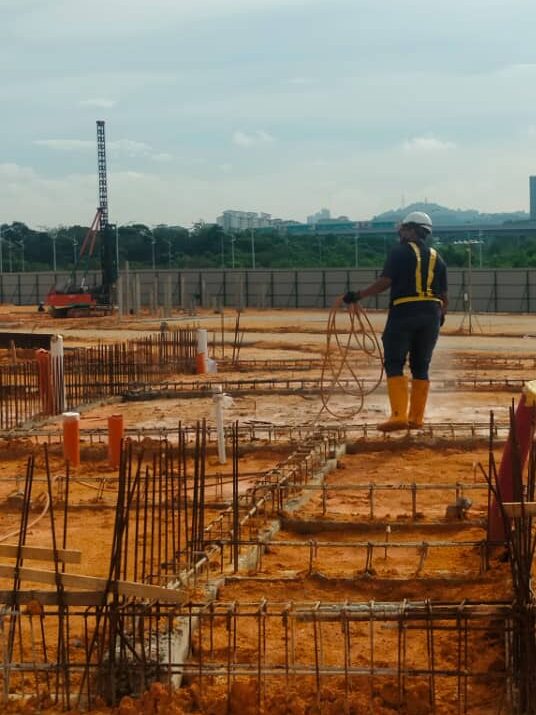 Private Renovation Projects?
Extension of your property? Do you know you should carry out pre-construction soil treatment as well?
Ensuring the longevity and integrity of any building or residence begins with a foundational step — the application of pre-construction anti-termite treatment. This preventative measure is widely acknowledged as the most effective strategy to thwart termite intrusion.
During this critical phase, specialized chemicals are meticulously applied to the soil that will underpin the foundation. The objective is to establish an impervious chemical barrier that intercepts termites, denying them access to the structure. This protective layer is engineered to provide a steadfast defense, creating a robust separation between the nurturing earth and the vulnerable foundation brickwork.
Such treatments are integral to the construction process and are best implemented before the building reaches its final stages of completion. By addressing the threat of termites at the earliest stage, we secure the building from the ground up, ensuring peace of mind and structural resilience for years to come.
Advantages/Benefits:
Long-term Protection: It provides a lasting defense against termite infestation. It can provide protection from 3 years up to 10 years (depending on the intensity of the treatment and active ingredient used)
Easy Access: With pre-construction termite treatment, we face fewer obstacles since there are no walls or hard-to-reach places to work around.
Cost Savings: Treating for termites before construction is finished costs less, as it's easier to do.
Cost-effective: Reducing the potential for future termite damage and associated repair costs, starting from the most economical option of RM0.90 per square metre (subject to protection period, size of treatment).
Peace of Mind: Homeowners and builders can be assured of the structural integrity from the start.
Have Enquiry?