HOW OFTEN SHOULD I SCHEDULE ROUTINE PEST CONTROL MAINTENANCE ?
Determining the frequency of routine pest control maintenance can depend on several factors. At Malaysian Pest Control (MPC), we're dedicated to providing tailored solutions that effectively meet your pest control needs and fit within your schedule and budget.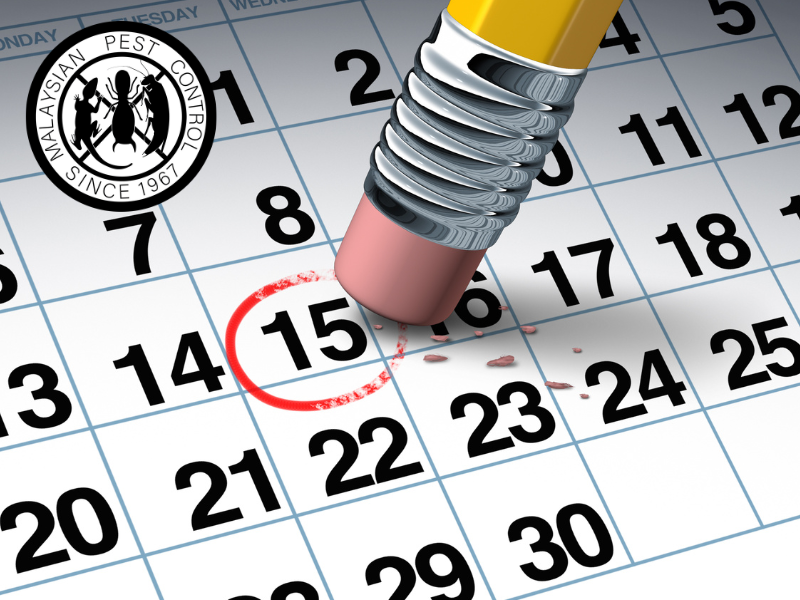 Our regular customers engage MPC on various intervals ranging from weekly, bi-weekly, monthly, bi-monthly, to quarterly intervals. The frequency of service largely depends on the following factors:
1. Scale of the Problem: If you're dealing with a severe infestation, particularly if it's your first time engaging a pest control service, you might require more frequent visits, even as often as weekly. This will help ensure that the pest problem is thoroughly addressed and prevent it from escalating further.
2. Maintenance Needs: For routine maintenance and prevention, scheduling services once every two or three months can be ideal and cost-effective. Regular visits can help catch potential problems early, prevent recurring infestations, and keep your property pest-free year-round.
Our team of professional service consultants will work closely with you to determine the most effective frequency for your pest control maintenance. We're here to provide a service that's not only effective but also convenient and economical.